Pink Lady® apples require excellent conditions to develop all their qualities. These conditions are met in certain key growing areas which in return benefit from positive local economic benefits.
Selected
growing areas
To guarantee optimal conditions for their development, Pink Lady® apples need good quality growing areas:
Good exposure
to sunlight
Soils that are not over-cropped or prone to flooding
Sufficient temperature amplitude as harvest draws nearer.
Colouring is directly linked to the temperature differences between day and night.
The cooler the nights and the sunnier the days as harvest draws nearer, the more the apple is likely to take on its unique colour.
A positive impact on the local economy
of producing countries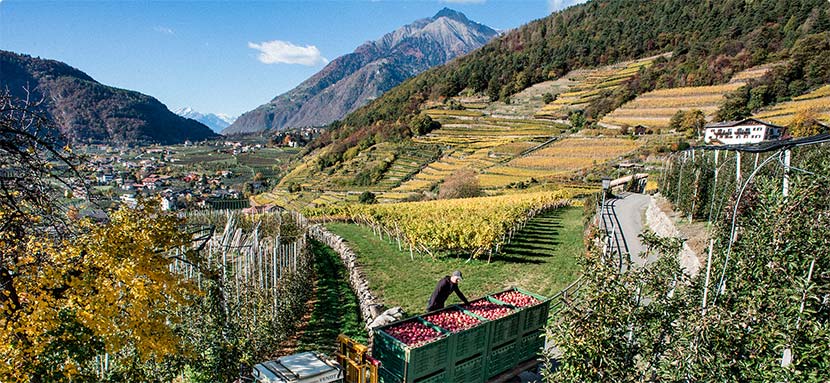 2600 growers
work hard all year round to produce quality apples.
84 packing stations
located in the heart of the production areas, near the orchards.
9280 jobs supported
by Pink Lady® in Europe growing countries and 3910 direct jobs in 2018*.

*Source : Étude Utopies 2018
Find out
more about
the association
The collective
and its values
Discover the people